The last thing any camper would want is to spend the night freezing in the wilderness. This is where a good sleeping bag comes in handy.
Your sleeping bag will most likely be one of the most pricey things in your luggage, even though it will be one of the most vital.
The market is packed with different models of sleeping bags to choose from, depending on your planned itinerary.
You need to carefully select the right sleeping bag that will keep you warm without compromising on functionality or being too bulky.
After doing extensive research, we came up with the following recommendations of the best sleeping on the market for 2022.
1.  REI Magma 15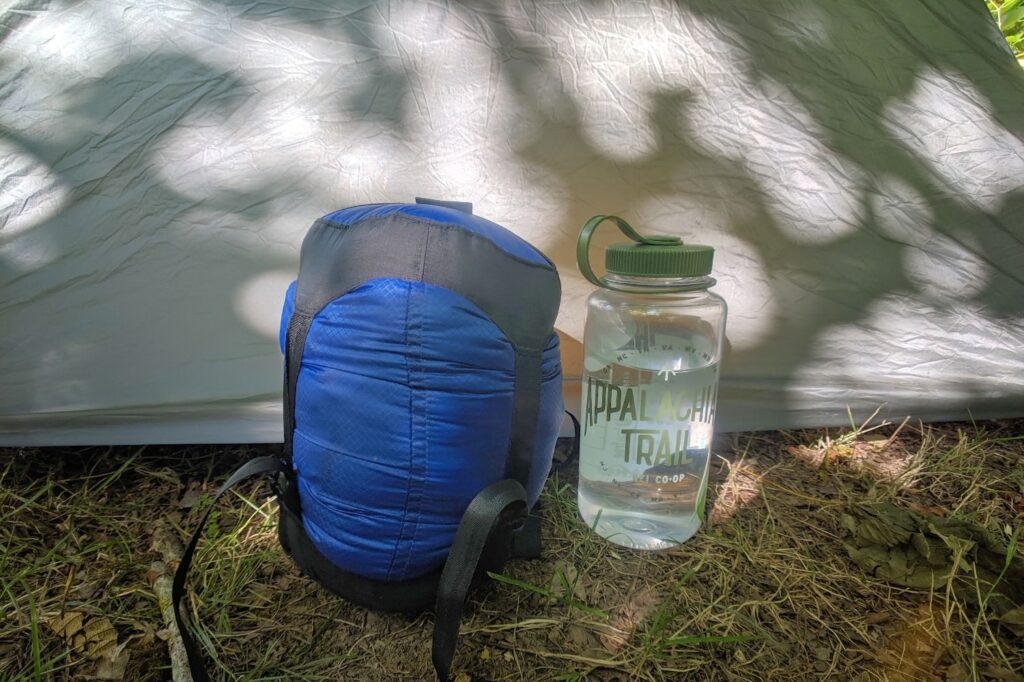 Few other sleeping bags can compete with the REI Magma 15 sleeping bag. This sleeping bag is a favorite to many backpackers because it offers warmth, has a lightweight design, and affordable cost.
It hits the nail right on its head! A decent sleeping bag should have high-quality materials, and the REI Magma is no exception. It offers a decent warmth-to-weight combination and a well-shaped construction.
This sleeping bag offers generous foot and knee space. It features a contoured hood that helps to retain warmth and provides space for the pillow. It is also suitable for backpacking journeys throughout the warmer months.
Pros:
Compact and lightweight
Offers warmth
Comfortable
Affordable
Cons:
May fit a little snugly
Thin material
Coming from a reputable brand, the Alpinlite, in our judgment, is the best sleeping bag in this selection. Western Mountaineering produces some of the best quality, thinnest, and warmest sleeping bags available, and the Alpinlite is no exception.
This bag has been meticulously designed and comes with impressive features to give you an exceptional experience in the woods. It features superb materials, a fantastic zipper, a draft collar, a proportionate foot box and hood, and so on.
It is also very durable and can survive for years. However, the Alpinlite has a hefty price tag. Both the UltraLite, which is thinner than the Alpinlite, and the Versalite are also great options.
Pros:
Crafted from high-quality materials
No-snag zipper
Lightweight
360 degrees down collar
Cons:
This is a great choice for women looking for a good-quality, lightweight backpacking sleeping bag with an impressive warmth-to-weight ratio. The inner fabric is smooth on the skin and stuffed with premium goose down.
Although Feathered Friends does not provide EN temperature ratings, consumers say that their ratings are more moderate than the majority of the competitors. Nonetheless, this sleeping bag is certified to the Responsible Down Standard (RDS).
Pros:
Certified to RDS
Compact and lightweight design
Premium quality materials
Impressive warmth-to-weight ratio
Cons:
The Enlightened Equipment Revelation blanket is a good balance of weight, adaptability, and price. Because of this, it is an excellent choice for lightweight backpacking.
On warm evenings, the Revelation may be left exposed like a blanket or pulled up snugly when the temperature falls. The bag kept us warm until just below freezing, so take that in mind when selecting a temperature rating.
We also increase the length and width by one size for maximum coverage on frigid evenings. Custom blankets are available and created to order if you know precisely what you really want and do not need your quilt right away. On the downside, this sleeping bag may not be warm enough if you are planning a trip to sub-freezing areas.
Pros:
Compact and lightweight design
Extremely versatile
Affordable
Certified to RDS
Cons:
Not suitable for subfreezing areas
5. REI Joule 21
This REI sleeping bag is a fantastic choice for people looking for quality comfort at an affordable price. While it is not the lightest or most compressed alternative, backpackers on a budget will love that it has high quality, warmth, and coziness.
What's more, this bag comes in wide options to choose from, depending on your needs. Hence, it is easier to find one that offers a more relaxed and pleasant fit.
Pros:
A plethora of options available
Very comfy and warm
Budget-friendly
Certified to RDS
Cons:
The Kelty Cosmic Down is an excellent value for first-time travelers and vehicle campers. It will benefit people who are less concerned about weight and mass.
Remember that you will get what you spend for, so do not expect the Cosmic to be as good as the other bags. Having said that, this backpack is useful and comfy enough for the task.
We suggest buying other brands if you want to backpack frequently throughout the years. However, if price and functionality are the most crucial factors, the Kelty Cosmic Down is difficult to top.
Pros:
Cons:
Low-quality materials
Heavy
Not compressible
7. Zpacks Classic
Zpacks is a great choice for anyone looking for a light sleeping bag. Impressively, this bag delivers lightweight warmth by utilizing high-quality, sustainably derived fabrics.
Although not the cheapest in the market, it also offers good warmth-to-weight ratios, thanks to its design. However, the zipper and foot box limit adaptability considerably.
Because of its construction, this bag may not be warm enough for below-freezing use. Therefore, we do not advocate using this bag when overnight temperatures are below freezing. For enhanced comfort, we like the wide-long sizing.
The Classic is somewhat more pricey than the other blankets, but it is an excellent choice if weight is a primary consideration. The same bag is also available as a zipper-less bag.
Pros:
Lightweight
High-quality material
Excellent warmth-to-weight ratio
Certified to RDS
Cons:
Not suitable for below-freezing use
Expensive
The NEMO Disco has a distinct form that makes it more spacious than standard bags. As a result, it is ideal for side sleepers. This bag is full of sumptuous details, such as a pocket to keep your pillow in place and NEMO's characteristic "thermal gills". On hot evenings, this feature aids with heat dissipation.
The main disadvantage of large bags like the Disco is that they are less heat absorbent. Your body must heat the extra area, allowing them to be warmer.
If you do not mind a somewhat heavier, thicker, and less heat efficient pack in exchange for a large increase in roominess, the NEMO Disco is the bag for you.
Pros:
Spacious design
Waterproof footbox
Comfortable
It comes with a pillow pocket
Includes external draft collar
Certified to RDS
Cons:
Bulky
It takes time to get warm