One of the most critical gear selections you will make is picking a good pair of hiking shoes. Choosing a pair with the proper blend of comfort, grip, simplicity, and durability will make a significant impact with each step down the route.
Before we get down to our top hiking shoes on the market, let us look at the factors that inspired our selection.
Proper Fit
You will want to get a pair that fits you properly. Fit is highly individual, so what works for one person may not be the ideal option for another.
The comfiest shoes, in general, allow your toes to expand, have padding that accommodates your foot form, and have some flexibility in the top part, so it glides with your foot.
Weight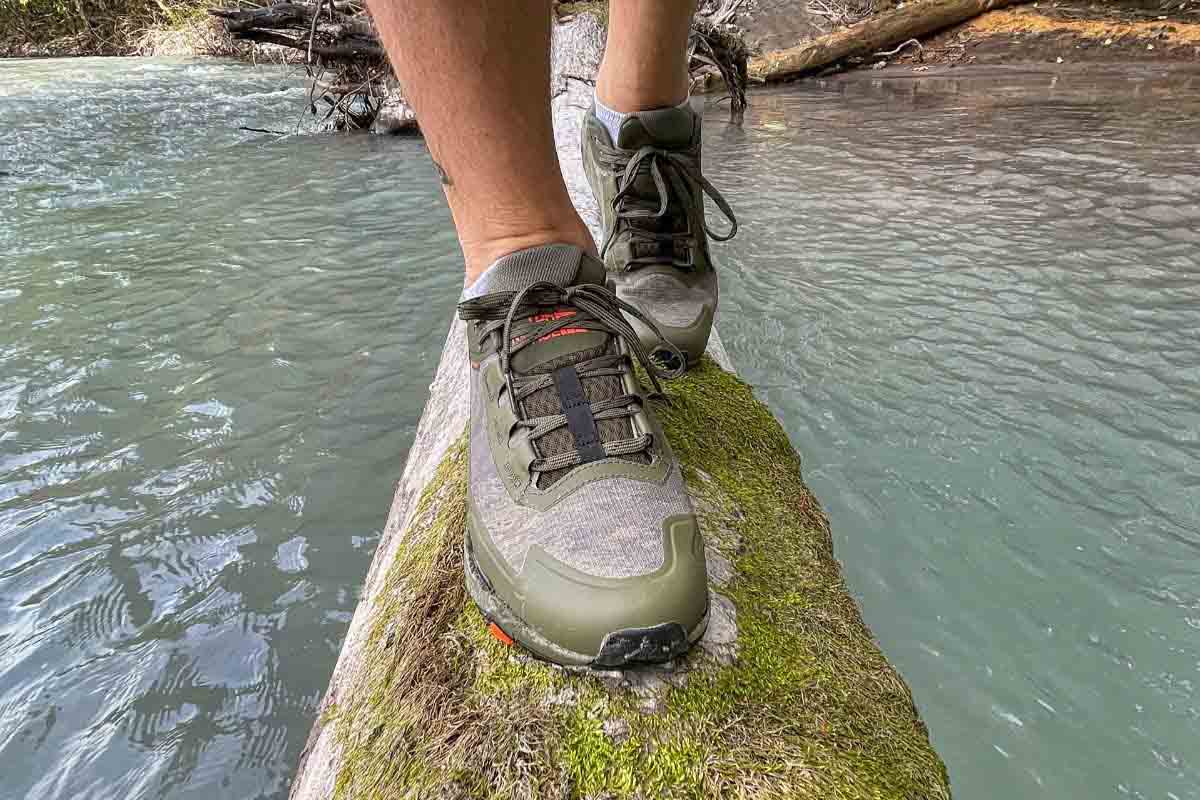 While you want durable shoes, you still want to ensure that they are light enough not to put too much strain on you. Lightweight shoes result in reduced muscular fatigue and tripping, and they can help prevent knee and hip flexor issues.
Nevertheless, if you do a lot of off-trail hiking or carry a heavy pack, you might feel more confident in a more beefy and sturdy shoe. In most cases, traditional leather shoes will almost usually last longer than lightweight trail runners.
However, if weight is an issue for you, search for trail runners with nylon reinforcements for the optimum weight-to-durability ratio.
Waterproof
You might also wish to get waterproof shoes. This is especially true if you frequently trek in rainy, muddy terrain.
On the downside, waterproof shoes may not be ventilated on humid days, and they can be heavy and difficult to dry on most days.
Non-waterproof shoes are lightweight and more permeable, and while they can get wet, they dry quite fast.